By Amanda LaForest
Whether you're a homeowner or a maintenance worker at an office or commercial building, you've probably had to deal with one of the most common maintenance problems — clearing a clogged drain. From soap residue to food scraps to hair, there are many different things that can lead to drain clogs. And while it may seem like a simple thing to take care of, a clogged drain can be one of the more difficult maintenance tasks to handle. Luckily, we have several different options available to help you deal with every type of drain clog. Read on to learn the best applications for these products, as well as the correct ways to use them.
Is hair buildup causing your sink or shower to drain slowly, or not at all? Our Drain Clog Dissolver helps get rid of hair clogs! This product contains two premeasured chambers to make application a breeze. It's works hard to liquefy organic material.
Steps to Clear Sink or Tub Drain:
Slowly pour one chamber into your drain.
Allow it to sit for at least one hour or overnight.
Flush with the hottest water possible.
Steps to Unclog the Toilet:
Simply pour in both chambers.
Allow it to sit for at least two hours or overnight.
Flush once the water has returned to a normal level.
Bathroom drains are the most common place in your home or building that clogs happen. Why is this? Because there are so many different things going down bathroom drains. Hair, soap scum and toilet paper are all common materials that end up clogging bathroom drains. That's why we've created our Drain Opening Pacs! These handy Pacs contain a premeasured amount of drain cleaner, making them very easy to use.
Steps to Clear Bathroom Drains:
Simply pour one Pac into the clogged drain
Add a small amount of hot water to activate product
Let it sit for 15 to 30 minutes
Flush your drain with hot water
These Pacs work to liquefy hair, soap scum, toilet paper and more to clear bathroom drains with ease. You can also use them monthly to help keep your drains clear before a clog builds up! They are free from bleach and sodium hydroxide and are safe for pipes and septic systems.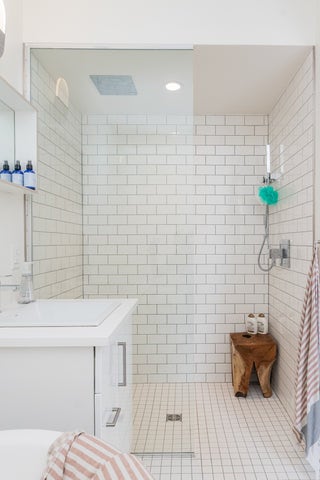 Do you often have to deal with tough clogs in a large office building or school? Or are you a homeowner dealing with a blockage in one of your toilets? Give our Main Line Opener & Toilet Clog Remover a try! This industrial-strength product is specially formulated to liquefy hair, toilet paper and other organic material in your main drain line.
For Treating Main Line Pipes:
Pour entire bottle into any first floor toilet.
Flush toilet to distribute product. It is recommended that you use the product at a low usage time, such as night time, to allow the product to remain in the pipes.
Main Line Opener & Toilet Clog Remover can also be used to remove clogs from sinks and tubs in a few steps:
Pour one quart of the liquid slowly into the drain.
Let sit for 30 minutes.
Flush with hot water.
For tough clogs, you can repeat the treatment and let it sit overnight before flushing with hot water in the morning. No matter where your clog is located, our Main Line Drain Opener is safe for all types of plumbing.
Whatever type of clog you're dealing with, don't let it become an all-day task that leaves you frustrated. You can trust Green Gobbler Drain Clog Removers to help you get the job done right — without tricky pipe snakes or a stinky plunger. If you're a maintenance worker, you can take advantage of our bulk ordering options to both save money and ensure you always have a clog remover when you need one. Give one of these products a try and see how much easier they can make it for you to clear your clogged drains!