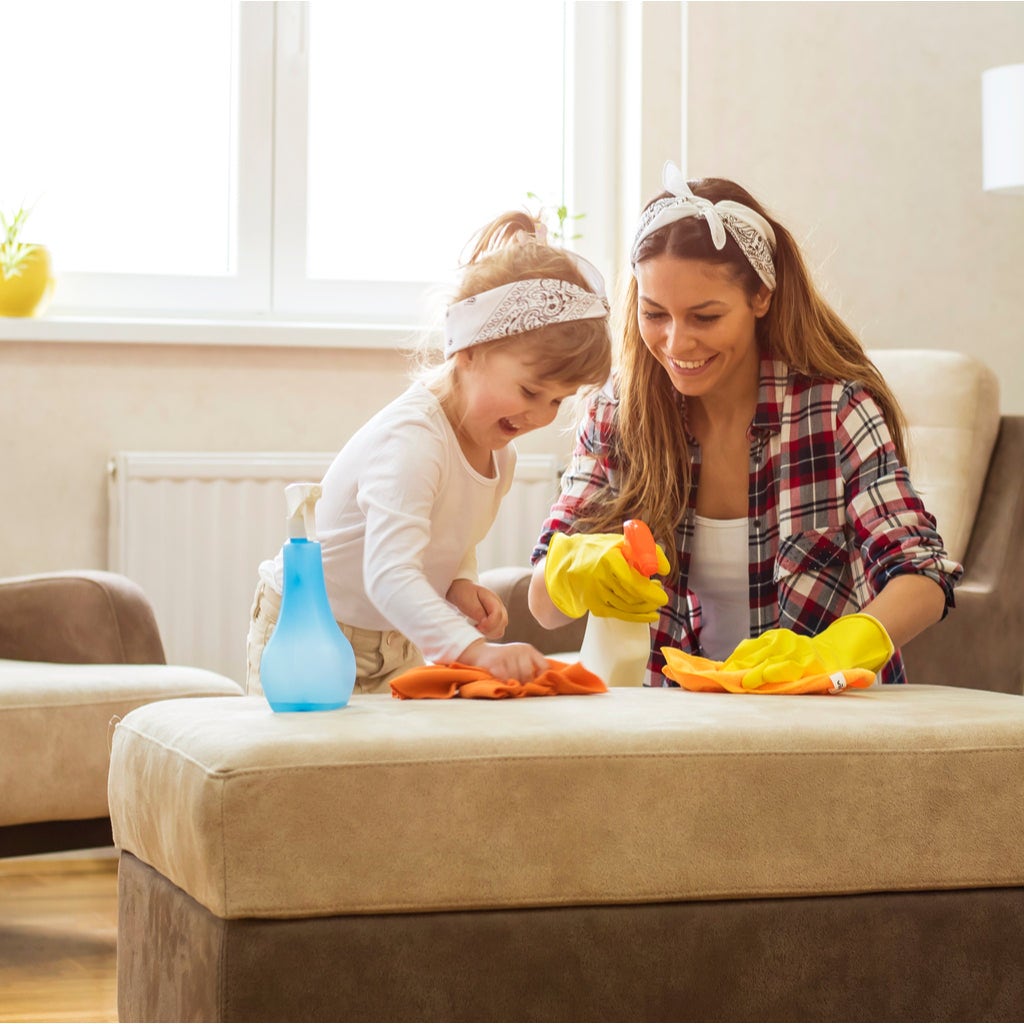 Looking to spruce up the surfaces in your home? Wiping down entire areas and dusting off your countertops can seem like an intimidating task to even start. Don't worry. We're here to make you an efficient cleaner.
The surfaces in your home often need a wipe-down whether they're regularly used or not. From the mail you leave on the table to stinky hands around commonly touched surfaces, it's important to keep yout place clean and sanitary.
I don't know about you, but dust tends to form fairly quickly on my furniture. When it comes time to clean off the dust and muck, do it in style by using a product that is multipurpose and offers some relaxing benefits.
Orange Oil for Cleaning Surfaces
Orange Oil is the PERFECT cleaner for surfaces in my home. I love using this product on almost every surface. It works wonders as an anti-duster, a furniture polish, a degreaser and more. Not only that, but it smells amazing, and I love the relaxing feeling of using orange oil as a surface cleaner.
How to use Orange Oil: Mix orange oil with water 1:1 in a hand-held sprayer. Then spritz the mixture on all kinds of surfaces and wipe down. It's as easy as that.
What to use Orange Oil for:
I've used orange oil on too many surfaces to count. But here are some of the best suggestions:
wooden dressers
wooden tables
windows
kitchen countertops
bathroom countertops
sinks
toilets
cloth couches and upholstery
mirrors
plastic chairs
patio furniture
Orange Oil is a wonderful choice for an all-purpose cleaner. Buy orange oil in kit-form, which comes with a handheld spritzer and measurements, or buy it alone.