Article Posted By: JJ and Jo of RHausLiving.
JJ and Jo are the founders of RHausLiving, where they strive to inspire creativity in home renovations, home décor ideas, DIY and craft tutorials. For a daily dose of DIYs with a side of inspiration, humor, authenticity and much more, follow them on Instagram at @rhausliving.
As new homeowners or current homeowners, maintaining your garden is important to create a clean, enjoyable environment. I will be sharing a couple of my favorite tips that my husband and I use to maintain our summer garden in our new home.
We moved into a brand-new home last year, which meant laying out an entirely new landscape and garden. Keeping away unwanted grass and weeds can be a challenge with a new home built on what was once an open field of land. Maintenance of unwanted weeds & grasses comes easy with the Green Gobbler 20% Vinegar Weed Killer. This is our go-to product to keep our yard and garden pretty while saving us time during our busy schedules.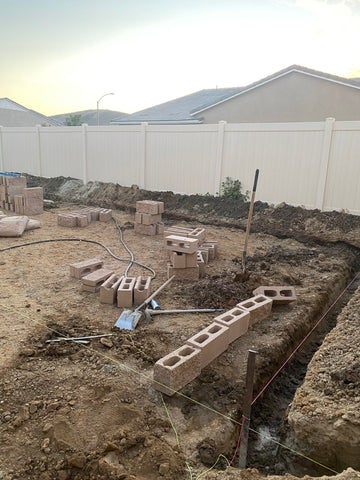 Let's talk about the Green Gobbler 20% Vinegar Weed Killer and why we love it so much. First, it is a safer alternative for killing weeds and wanting grass due to the fact it doesn't contain the scary ingredients most other products in the market use. The vinegar in the weed killer is pure vinegar naturally derived from corn and is OMRI-listed and certified for organic use. The natural acid in the vinegar is what dried out the weeds on contact. Green Gobbler's weed killer is also free of sulphates, bleaches, dyes or chlorides.
On top of tackling current weeds, we quickly sweep and pick up any dead leaves from trees that land on our mulch beds. Picking up any excess dead leaves and weeds will help you maintain your beautiful garden aesthetics allowing you to enjoy your time in your yard so much more!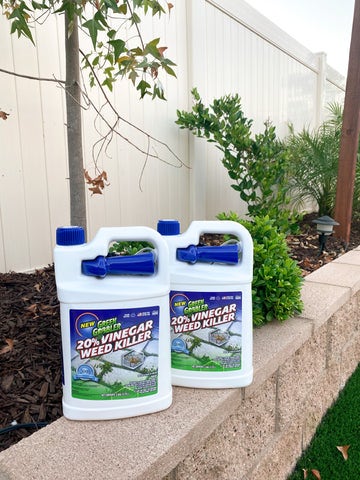 These two tips of using Green Gobbler's 20% Vinegar Weed Killer and picking up excess debris have had a huge impact on the progress of our garden. When we first started living in our new home we had no idea where to start with landscaping. There was an excess amount of weeds and debris that made it hard for us to truly enjoy our outdoor space. Now that we have used the two tips I have shared for awhile, we have not looked back. Landscaping and gardening take a lot of time and effort. We don't want that to be overgrown quickly with unwanted weeds. Green Gobbler's 20% Vinegar Weed Killer is a must-have staple in our yard to make gardening easy.