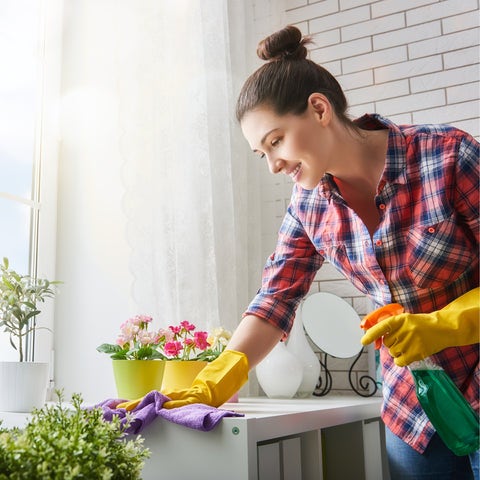 During times like these, you may feel some heightened anxieties. The world is a scary place and the stress of worrying about the safety of yourself and the ones you love can take its toll. But it's important to take care of your physical health and your mental health.
De-stressing activities are crucial during times of crisis, especially if you're going to be stuck in your home for a period of several weeks. One of the best things you can do for yourself goes hand-in-hand with springtime — it's cleaning!
Cleaning is a wonderful activity that offers physical exercise, productivity and stress relief. And now that's it's spring, it's time to brighten up your space and transition from the dark cold winter months into the new life and light that spring brings.
The Ways Cleaning Can De-Stress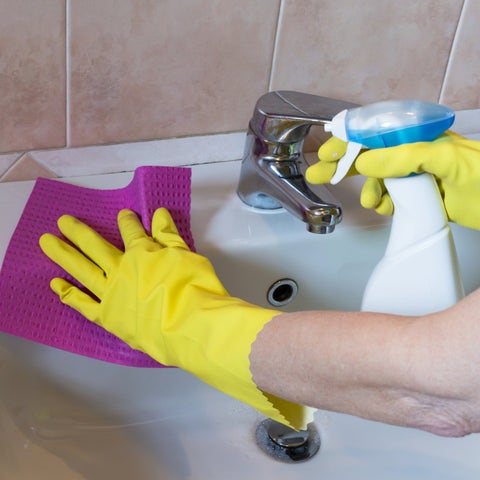 Decluttering your space will declutter your mind. When you're feeling stressed or anxious, it can seem like there are millions of thoughts cluttering your mind, putting tension in your head, and causing you to feel achy and tired. The last thing you want is for your home to be cluttered, too. Removing clutter and garbage from your space will help you feel more grounded and less cluttered in your mind. Trust me, a cleared up space will take a huge weight off your shoulders and free up some space for things that make you happy. Try using the KonMari method to declutter your space and only keep things around that spark joy!
Physical movement can release endorphins. The physical movement involved in rearranging items and wiping down surfaces can give you a light workout. Depending on how much cleaning you do, the motions your body makes can release endorphins, which are natural painkilling hormones that can relieve stress and increase satisfaction.
Cleaning hard surfaces will relieve germ fears. Because we're so concerned with germs right now, the action of wiping down all hard surfaces in your home can help you feel a little less icky. Cleaning doorknobs and light switches that are frequently used by your family members or roommates will put your mind at ease and reassure you that these surfaces are clean, fresh and safe to touch.
A distraction from crisis can keep you sane. Being in your home too much can cause you to get in your head. Doing simple activities to distract yourself will help you fight this chronic overthinking. Cleaning and reorganizing different areas of your home or apartment will give your mind a bit of a workout and distract you from stressors.
What to Clean
When you're in your home looking for something to do, consider:
Organizing your wardrobe
Cleaning out your junk drawer
Throwing out old food in the fridge
Wiping down bathroom surfaces
Wiping down kitchen counters
Washing all your linens
Squeegeeing your windows
Organizing your book or DVD shelf
Shredding old paperwork
Organizing your jewelry
Cleaning out your car
And don't forget that you can still enjoy the outdoors. Get outside, prepare your garden, play with your pets, take a walk and take care of your mental health.