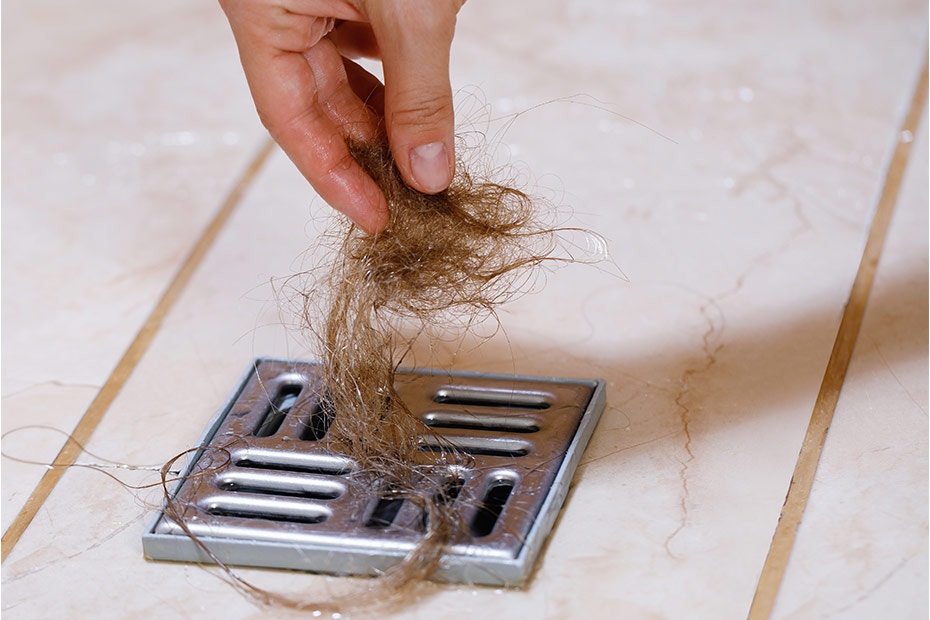 Did you just Google search: "How to remove hair from shower drain?"
It's a question we receive a lot at Green Gobbler, which makes sense because it's our job to provide awesome drain cleaners and maintenance products that make life easier.
While there are many popular household hacks that include baking soda and vinegar to eliminate drain clogs, we don't necessarily recommend it. We find Green Gobbler to be much more effective. Here's why:
Baking Soda & Vinegar
In pinch, baking soda and vinegar can help loosen up your drain clog due to the bubbling reaction when combining the two. However, many common clogs stem from fats and grease, and baking soda and vinegar are simply overmatched and can't disperse fats and grease away from the problem. If that's the case, it might be very frustrating to pour all your household products literally down the drain with no positive results.
Your Drain Hero Awaits
Fortunately for all of us with loads of hair and central plumbing, Green Gobbler Drain Clog Dissolver liquefies hair, grease, toilet paper and organic matter to keep your pipes flowing properly.
Simply pour one chamber slowly into your drain. Allow the product to sit in drain for 15-30 minutes — or overnight for optimal results. Then flush with hot tap water for five minutes.
Is Green Gobbler safe for pipes?
Yes. We're proud to make an odorless, biodegradable formula that is safe for toilets, pipes, drains and septic systems. That means no expensive calls to the plumber for when your hair clogs get out of control.
Pulling Your Hair Out
No, we don't mean from your scalp. We actually have a tool to help you pull hair from your drains. Our Green Gobbler Clog Remover Tool offers 22-inches of hair-pulling magic to keep your drains safe and free of problems.
Simply lower the Clog Remover Tool into any clogged or slow-moving drain. Once the tool is as far into the drain as possible, slowly pull it back, allowing it to grab all the hair that is blocking the line. Remove the hair and repeat the process as needed. Made of sturdy plastic, it can be rinsed off and used multiple times. It's also safe and effective for all household drains.