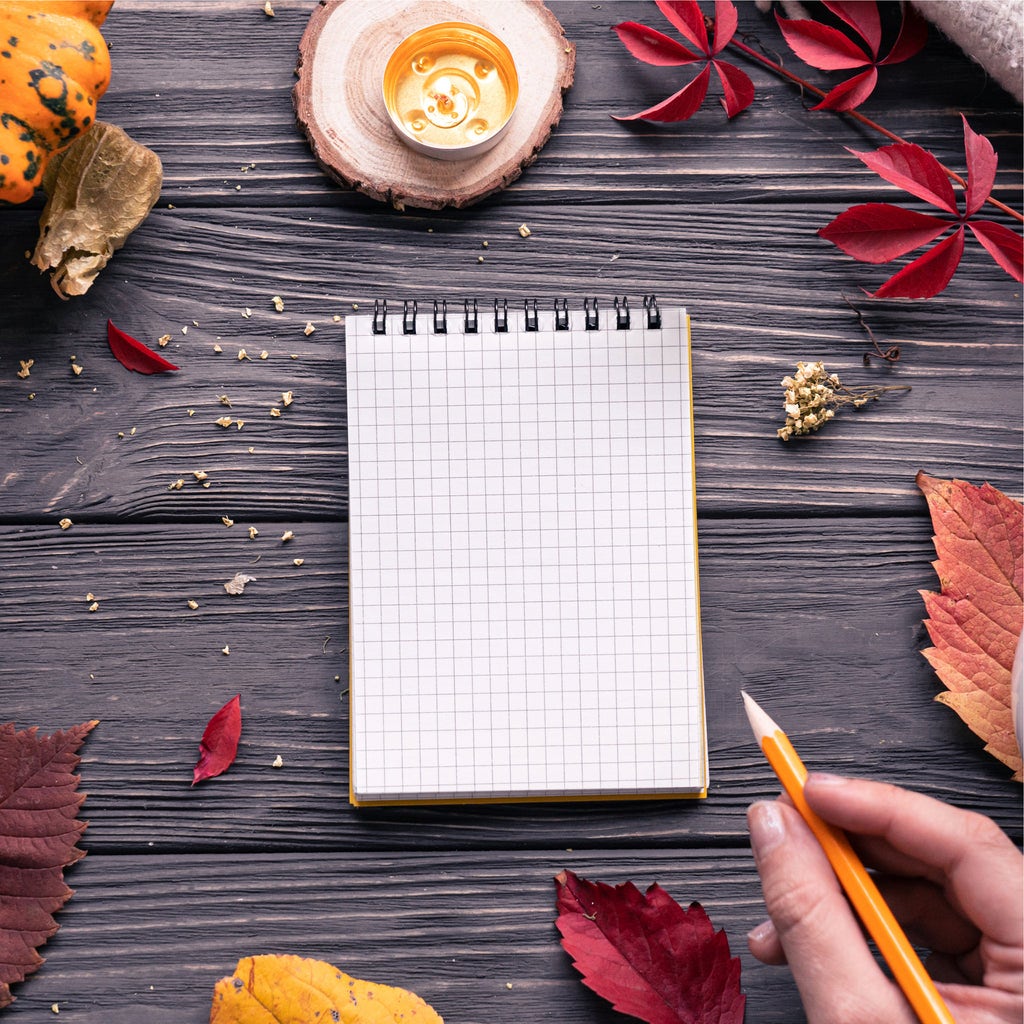 Thanksgiving is just around the corner. And with your in-laws coming, it's even more important to get the house in tip-top shape this holiday season. You may not have paid attention to the nitty-gritty details of your home's cleanliness over the past few months, or maybe even longer. But don't sweat it. Life is busy, and we all slack in the cleaning department sometimes.
This month, let's make a goal to get your home looking absolutely SPOTLESS so that no critiques could possibly be made about your housekeeping. And if you're not doing it to impress others, at least do it for yourself. You deserve a nice relaxing holiday season in a beautiful, clean home environment this Thanksgiving. So let's get cleaning!
Thanksgiving Cleaning Checklist
You've probably begun thinking about cleaning and preparing your home for hosting guests or for all the cooking you'll be doing in the kitchen. But do you have a cleaning plan that you're confident in? Chances are you've forgotten at least a few things that will creep up on you on Thanksgiving and you'll be scrambling around last second to get it all done. Let's not do that this year. Just follow this holiday cleaning checklist of all the things you probably would've forgotten to clean.
Guest Room(s)
If you're having family or friends stay over your home this Thanksgiving, preparing your guest room is one of the first things you should do.
First thing: put all bed sheets, pillows, towels, and other linens into the washing machine to ensure a fresh and soft sleeping experience for your guests. Add a little diluted white vinegar to your washing machine to deeply cleanse and deodorize fabric.
While the wash is going, dust the entire room — THEN vacuum or sweep (depending on what kind of floors you have).
Prepare toiletries and any supplies you may want to provide for your guests.
Holiday-specific Items
You may have dishes, pans, serving platters, and silverware that are specific to party-hosting. Maybe you have some decorations stored away in the attic or some extra chairs somewhere. These items should be taken out and spruced up next!
Put any fabric tablecloths or napkins into the washing machine. You can add white vinegar to this, too!
Polish your silverware using a product like orange oil, which will bring each piece back to life by getting rid of dust, grease, streaks, and stains!
You can also use orange oil to clean off chair cushions and backs.
Take out whatever decorations you use for Thanksgiving and start putting everything out. The last thing you want on Thanksgiving Day is to run around trying to hang up a bunch of turkeys and acorn wall hangings. Get it all up now, and better yet — make it a fun activity with your family to get all your holiday decorations up in a creative way!
Nooks & Crannies
Yes, you have nooks. And we've all got crannies. And while these spaces are usually hidden away (out-of-site, out-of-mind), that doesn't mean they should stay that way. Some of these spaces could really be utilized during parties, and even if you won't be using them for storage or extra room, people might be noticing them and judging their cluttered-ness.
That corner of your house where a box of junk lives? Yeah — put everything away. Not only will it free up some extra space, but you'll avoid your mother-in-law's questions about why the candlesticks she gave you are shoved in a box between the couches. Or why you saved 12 McDonald's cups.
YOUR COAT CLOSET. This is a must. You've got to clear some room for your guest's coats and perhaps their shoes. Even if it means putting your own coats and shoes in a bag in the basement or garage, make the room now before you forget later.
Don't forget to clean your doors. Doors can get kind of gross. They're swinging back and forth all day, with multiple people touching and leaning on them. Give all your doors and doorknobs a good wipe down using a surface cleaner.
Bathroom
Bathrooms should be cleaned weekly, if not more. Every time you flush, bacteria from the toilet gets launched into the air. And when you wash your hands and brush your teeth, tiny particles of water and saliva can get onto your mirrors and walls. A day or two before Thanksgiving, give your bathrooms a good deep clean for you and your guests!
Scrub down your toilet using white vinegar INSTEAD of bleach. Bleach can be harmful to you and the environment and can damage certain surfaces. Opt for white vinegar, which will do the same job, all while being less harmful and not smelling as strong. You can even create a vinegar solution to mask the smell of vinegar and instead create a nice aroma!
Deep clean your shower and bathtub using white vinegar to get rid of soap scum, limescale, and unsightly stains.
Squeegee all the mirrors and shower doors using just plain water, or a surface cleaner of your choice.
Make sure all your toiletries like soap, lotion, and towels are all stocked up for guests!
Dining Room
Your dining room will be the room where your guests will likely spend a lot of their time stuffing their faces. Make sure to vacuum/sweep floors, as well as prepare the table and chairs.
DUST FIRST! Again, it's important to dust before vacuuming, sweeping, or setting up any decor. Dust will get all over the place, so do this chore before any other.
It's time to take the dining room table leaves out from under the couch! Start lengthening your table, set up the table cloth, and bring any extra chairs up from their dungeon.
Set up any decorations or centerpieces like candles or flowers.
Living Room
This, the room where your brother-in-law will sprawl across the couch as he complains that the tryptophan in the turkey made him tired. Get ready to fluff up your pillows so you can cage in any drunk family members and provide some comfy support to those watching TV or playing games.
Speaking of TV — use a glass cleaner to wipe down your television screen for their viewing pleasure.
Don't forget to vacuum/sweep!
Use a product like orange oil to wipe down and freshen up your couches. Orange oil works perfectly on all kinds of fabrics and is a great alternative to other couch cleaners. It even polishes leather/faux leather to make it shine again!
You can also use orange oil to wipe down your coffee tables.
Kitchen
Ah, Thanksgiving eve. If you are going to be doing the cooking, the kitchen will inevitably need some cleaning both before and after.
First, throw out old food and condiments that aren't being used. You need to clear some room in your fridge to store any new ingredients for cooking.
Wipe down kitchen appliances, counters, AND cabinets to cleanse them of bacteria, crumbs, dust, or dirt. Use a product like orange oil with d-limonene, which cuts through grease and disinfects surfaces. It also makes your home smell amazing!
Clean out your drains using a drain opener and drain deodorizer. A drain opener will break up clogs in your pipes, leading to better water pressure and quality, while a drain deodorizer will add a nice scent to your sinks!
Take out the garbage! This one is obvious, but make sure to not only take out your garbage, but to spray the inside of your garbage can with a deodorizer and maybe even get some extra garbage cans or bags for the occasion.
Sweep the kitchen floors, then mop! The floors can accumulate lots of dirt, grime, dust, and even grease from cooking. Sweep first, then mop up to give the floor a nice shine.
We're Almost There!
With Thanksgiving almost here, you need to get preparing! Start planning out what needs to be done around the house and use our list as a guide. And don't forget to get some great products that will make your cleaning experience ten times more efficient.